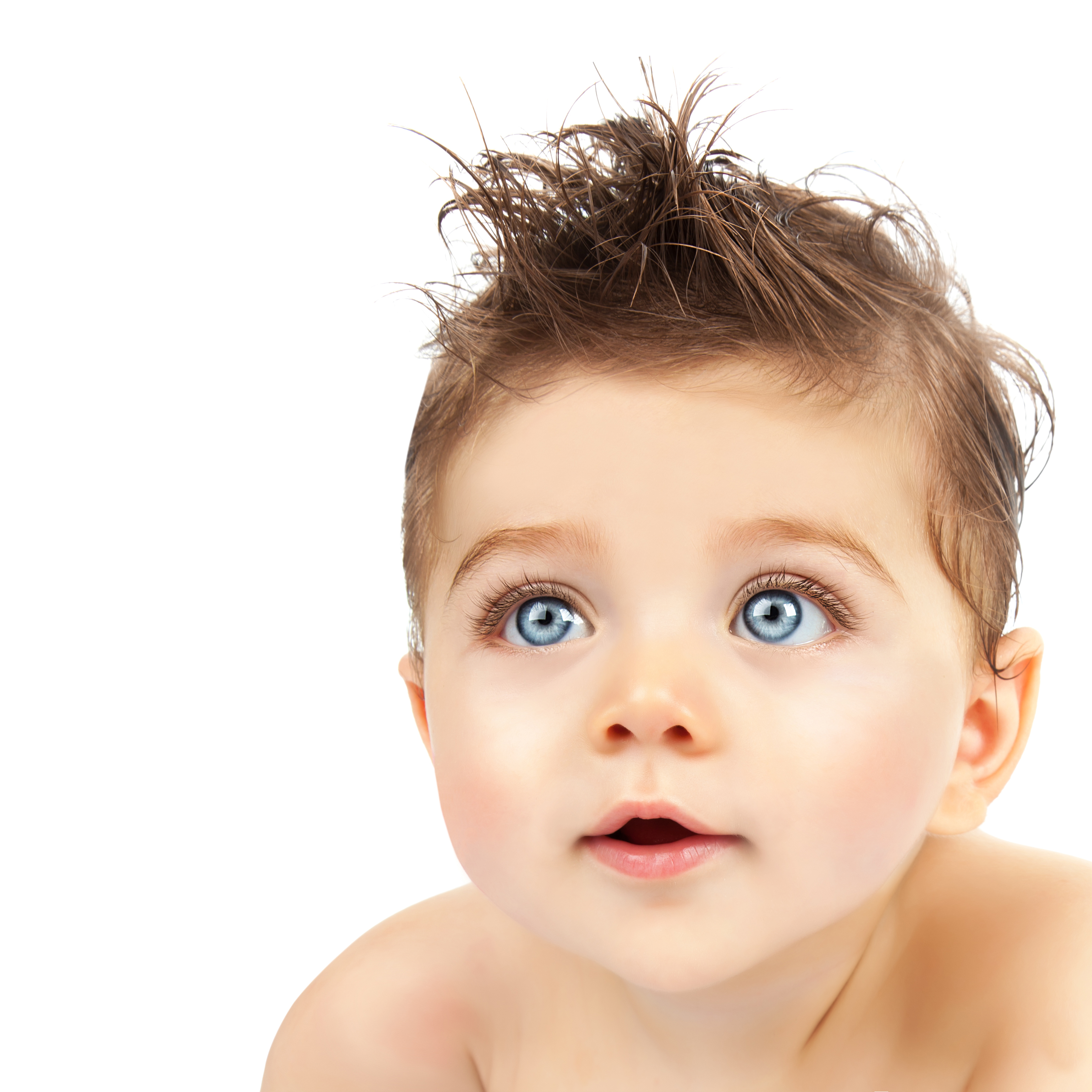 Injection Sclerotherapy for Varicose and Spider Veins
The Mole Clinic has been performing injection sclerotherapy for varicose and spider veins since 2004. We use solutions that are injected into blue veins (less than 5mm in diameter) and into purple-red (spider) veins to damage the inside walls of these vessels. Over the subsequent weeks and months, your body's immune system which is responsible for wound healing and repair, will gradually break down and remove the damaged vessels causing the veins to either disappear or become significantly reduced in appearance. Additional touch-up treatments are sometimes required.
Photo Gallery
The following are before and after photos of a Mole Clinic client treated for varicose and spider veins. Individual results will vary.
Left: Baseline, left medial leg. Right: Four weeks after treatment.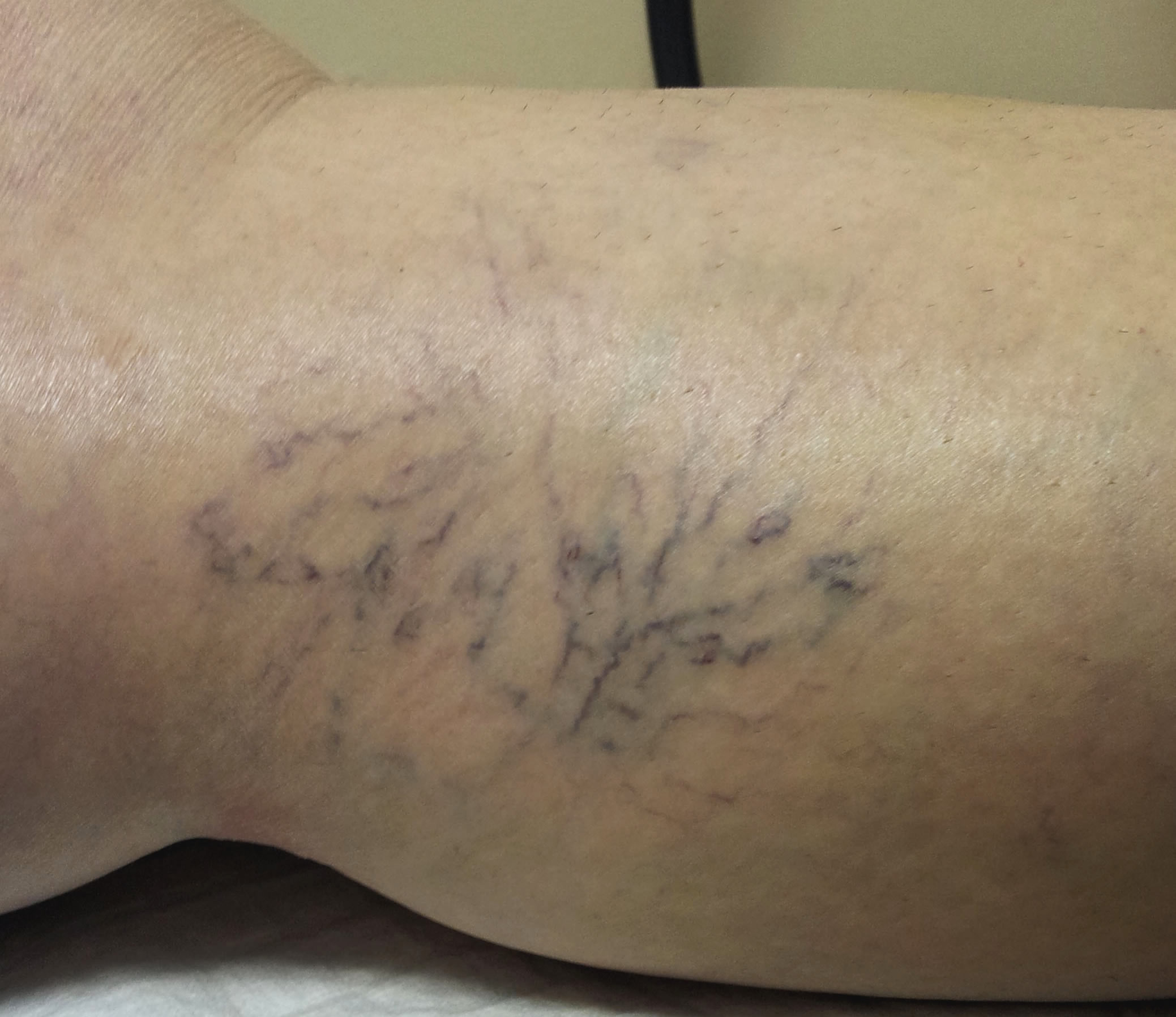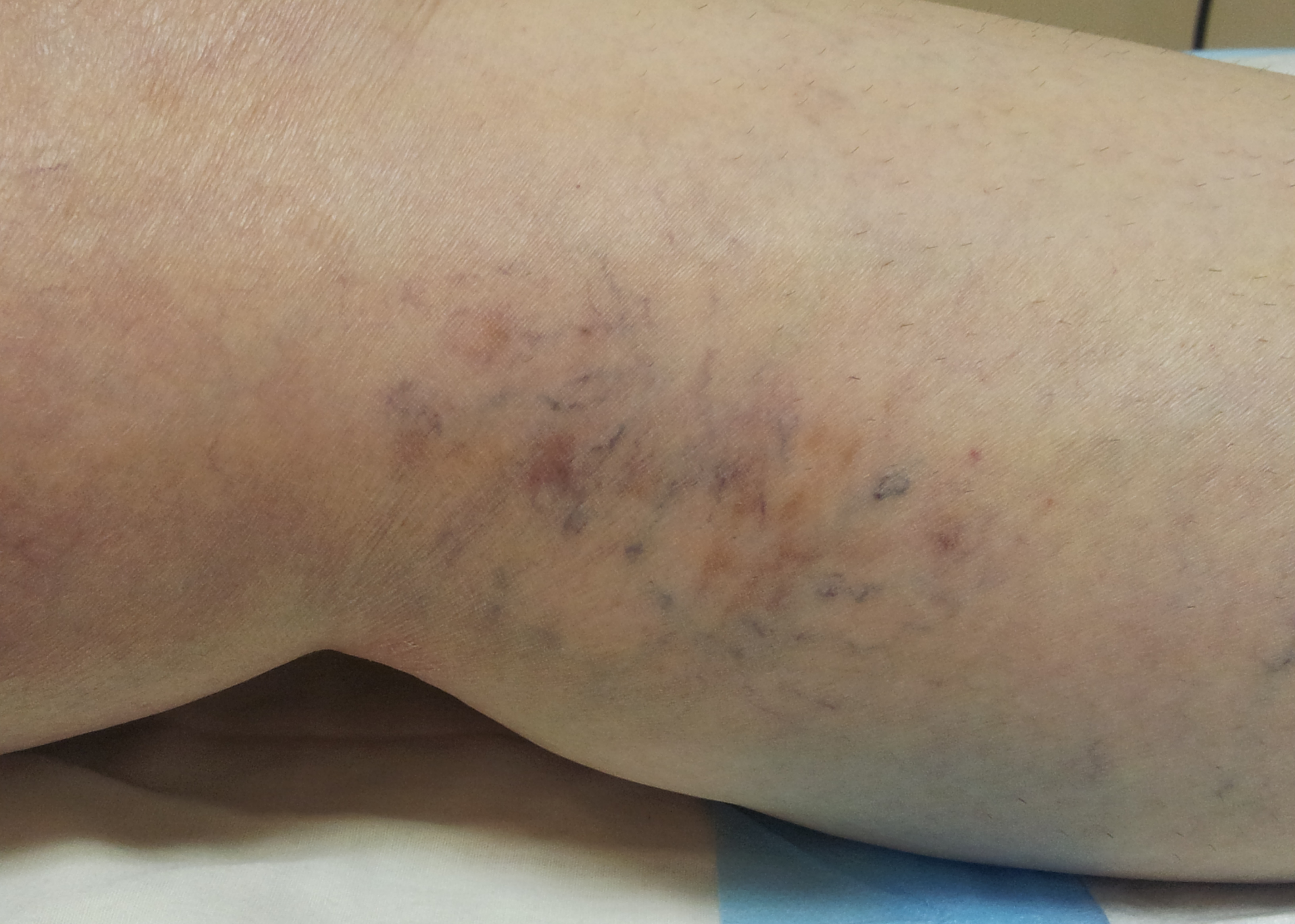 Please contact our Clinic for further details to see if this treatment is right for you.
---
Copyright © 2020. All rights reserved | The Mole Clinic - TM | Privacy Policy